2020 has now entered middle age: it's reading murder mysteries; listening to old-school jams from the 70s, 80s and 90s; watching series about stalkers, and lawyers hiding bodies.
But let's not diss 2020 too much, because since its birth, it's also brought about some pretty cool changes: healthcare workers have risen as the superheroes they've always been, there is far less pollution EVERYWHERE (I'm getting teary-eyed), and people are tapping into their creative sides with singing, writing, dancing etc. just to name a few.
Obviously, the amount of ish that has happened in 2020 is astounding, and it seems as though 2020 is going through a mid-life crisis – aren't we all? Life is scary, and we need to support 2020 in whatever challenges it's facing (link to the 2020 GoFundMe page coming soon 😢).
I thought I'd help out by suggesting some series that were as messed up as 2020 itself (we're all rooting for you beech 🥺) – keep in mind, if you've read my other post 10 Films as messed up as 2020, you'll know that the list below is my opinion of #messed-up or the kind of wackiness I thought fit that of this year.
So, allow me to distract you from your obligations (even further) with these 8 Series – in no particular order – I thought were as wack as 2020 (no offense gurl, but you got issues🙃):
The End of the F***ing World – Jonathan Entwistle (2017-2019)
What a seriously charming series, and that's not just because of Alex Lawther. This series is pretty wacky from the first episode; Lawther's character is a self-proclaimed psychopath and decides he'll graduate from killing animals to killing his runaway partner, Alyssa, instead.
The 2 main characters are written so incredibly well, and the actors give them their own charm by their performances of the quirkiness and… weirdness. The show takes a huge plot-twist, and throws lots of little conflicts and arcs in the way of the characters, but in the end, even with all the wtf's, the show excels in drawing the viewer in. There were moments where I hated the characters, where I wanted to smack them, and there were moments where I cried, felt relief, and laughed for them.
This series is enjoyably comedic, in small ways, but if you're not a fan of really dark humour… this one might be a miss for you.
Black Mirror – Charlie Brooker (2011- )
I could write an entire article purely about this series; it's seriously good. I'm sure most people have heard of or watched this entire series – maybe even in one sitting instead of doing university essays, like me (*cough cough*). I'm going to keep this entry as short as humanly possible…
This anthology series has lots and lots of good wtf moments, and has some excellent commentary on society and human nature; my favourite episode being "Shut Up and Dance". While some episodes are a bit… meh, in my taste, there is a vast array of genres and styles all meshed into the series, with each episode delivering its own unique weirdness.
The series has 5 glorious seasons, although there are only about 3 to 6 episodes in each. BUT, with episodes running as long as 90 minutes, each installment constitutes as a mini film – canonical storylines, really weird ish, and more… Black Mirror is the perfect dose of 'wtf' in every episode (some a little more than others). This is a series that my film-media-wacko student friend and I constantly gush about.
(This is surprisingly short and sweet, and I would like to thank my parents and everyone that has supported me along the way; I couldn't have done it without you.)
Maniac – Cary Joji Fukunaga, Patrick Somerville (2018)
This series has been seriously slept on, almost like the drug-induced dreamstate in this series. This is more of a mini-series, since it only has 1 season of 10 episodes, but it holds the same goodness as (if not more than) some 8-season series.
Led by Emma Stone and Jonah Hill, this show about a drug trial, will have you feeling trippy alongside the participants of the trial. It's full of weird and wonderful characters; some you want to hug, some you want to stab with a syringe, but the performances by the actors are what drives this series complementary to the amazing writing, directing and dynamics.
I seriously recommend this show for a good binge – while it might not be in everyone's taste, and because I'm known for being… wack… it does however have a certain charm to it.
Legion – Noah Hawley (2017-2019)
Oh damn, this series is always going to hold a special place in my very small heart. Based on the Marvel Comics character of the same name, this 3-season series doesn't follow the typical comic-hero trope; probably because Legion himself isn't really much of a hero (maybe Google it before I lose myself in comic book talk).
Much like Maniac, this show is REALLY psychedelically kaleidoscopic i.e. it's trippy af. While it contains the original comic characters, with similar traits and arcs, this series takes the comic-book series genre to a different place. It doesn't follow the same smooth storyline and canons as usual comic-based series; it's more of a trippy metaphor for the mind of Legion, because shame, that mister is a bit tripped-up.
Admittedly, the second season was my least favourite, but it does give the main character his biggest character arc, which allows season 3 to be the best one of the three in terms of storyline and character developments.
(Keep in mind again, that Legion as a comic-character, is not a hero…)
The Umbrella Academy – Steve Blackman, Jeremy Slater (2019- )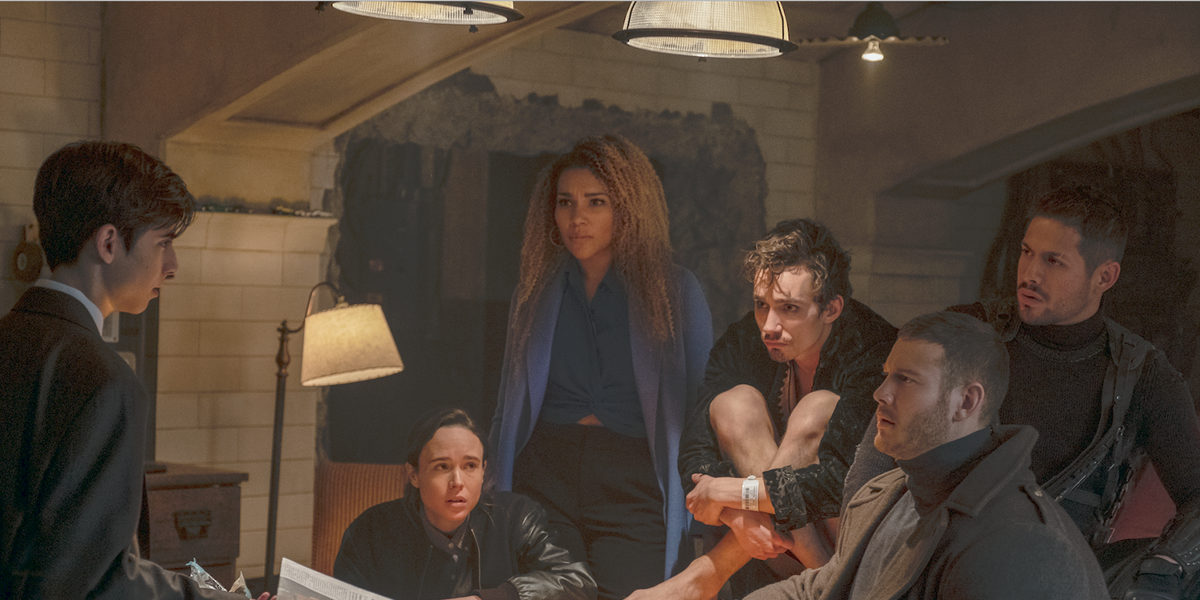 OOF what a good show (I feel like this is my reaction to all of the series on this list r.i.p my sanity). At this point of the article, you can probably guess I'm going to say that this show is wack, or trippy… and you're right: well done!
This is the comic-book series that combines Legion and traditional comic-book tropes together; time-travel, weird sibling relationships (👀), really good character dynamics, and storyline. Similar to Legion, you'll need to be a lover of piecing puzzles together when watching this series, and not be easily weirded out to the point where you give up after the first episode (here's looking at my younger sister).
This series is seriously binge-worthy, and it has a season two releasing in July! Plus; the comic books that the show is based on were written by GERARD WAY from My Chemical Romance… that sounds like a deal to me.
Westworld – Lisa Joy, Jonathan Nolan (2016- )
BIG OOOF😐 This show is easily one of the best series I've ever watched; how are people so smart that they are able to come up with such brilliant writing? From the get-go, this series lets the viewer know that the fictional world holds a deep, dark secret – if you're like me, you'll try to piece the puzzle together before anyone else in the series.
We think A.I is our friend – WRONG, and Westworld will prove it. The series follows the creators of the the fictional "Westworld", as well as the robotic hosts of the world. This series is trippy (I know just bear with me) in the sense that once you think you've figured out the conflict, the traitor, the secret… the series tells you "sorry hunny, but no".
When I think about excellent writing, I think of this series – I mean, what else do you expect from a Nolan brother? The acting is amazing, the story is exquisite, the murder is ravishing… please watch this show, you won't be disappointed. Unless, of course, you're into more straightforward series requiring little investigating of your own (shade has been thrown).
Another – P.A. Works (2012)
Now if you're not a fan of animated TV shows, you may as well stop reading the article now. Hear me out: I know this is an anime, and some peole don't consider anime to be 'series', but consider that it's exactly the same thing… just animated, and Japanese.
Another is a horror/thriller anime, also requiring some detective work of your own; can you figure out who the extra student is? This anime was the first horror anime I'd seen (anime fanatics are quaking), but I was hooked from the get-go. While (I thought) it ended kind of unsatisfactory, it had enough gore, mystery and dynamics for me to make it to the end of the series. This anime is only 12 episodes; anime/ animated series are my favourite, because they have really good storylines and character arcs, even though the episodes are typically only +/- 24 minutes.
If animation is not your thing, or you don't stan the idea of watching something that isn't in English; this anime is worth it if you're into horror… and animes are available in English-dubbed format too🙂 (again with the shade).
Inuyashiki – Last Hero – MAPPA (2017)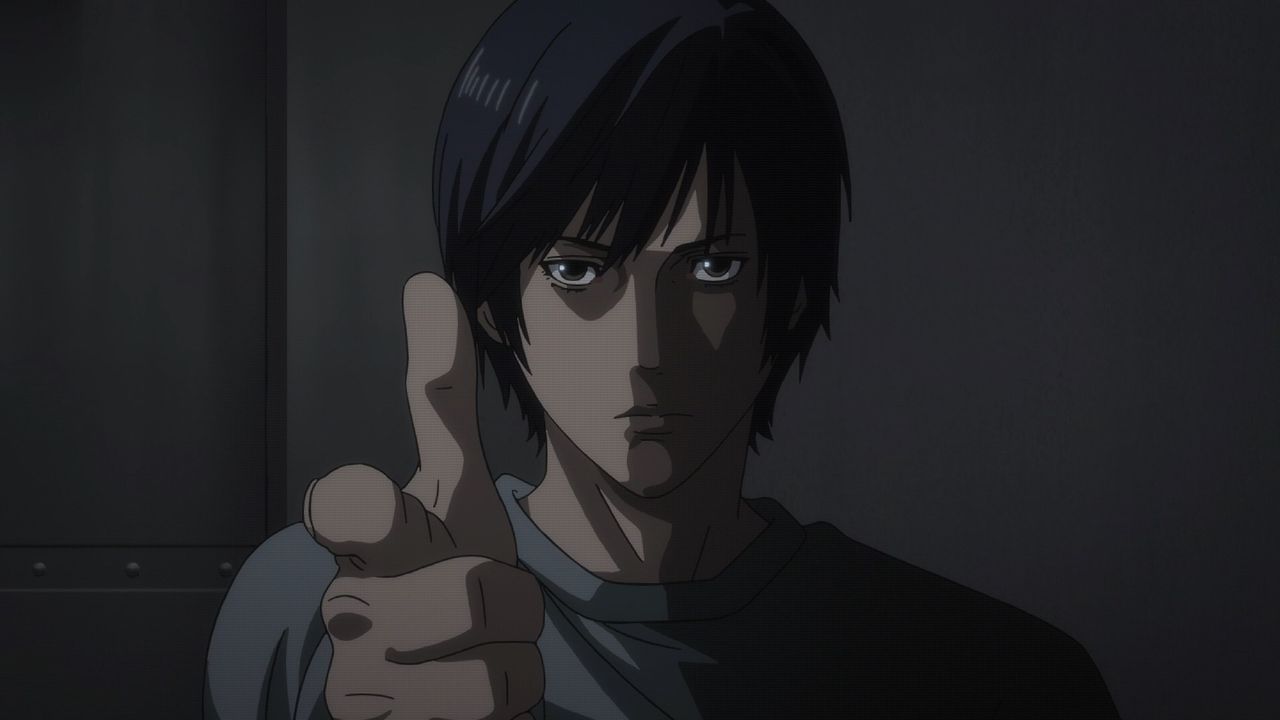 The final series I'm putting on this list, I only recently watched (literally about a week ago); it has a Black Mirror-esque charm to it i.e. it's MESSED UP. I was shooketh while watching this series, I had about 5 mini stressed-out-like-I'm-in-high-school-again moments during this. If you are still adamant that animated series/animes are dumb, boy just watch this one.
While only 1 season of 11 episodes (so far), this mini-series packs a powerful punch. Essentially, it's a sci-fi action-drama, but it tackles a lot of societal themes, as well as the power that technology has over our communities and how it affects our psyche. It follows 2 main characters; one young and one elder, as they tackle life as newly-born robots – reflecting, I did a lot of "no don't do that" screaming while watching.
Inuyashiki had me wondering what I'd do if somehow, under miraculous circumstances, I were to become an alien-robot🤖… would I use my new-found alien-robotic abilities for good, or for 'evil'? That much power should never be put into a clumsy person such as myself…
Again friends, say it with me now: THE A.I ARE NOT OUR FRIENDS😫
---
---
BONUS ENTRY (because I'm obsessed)
Shingeki no Kyojin (Attack on Titan) – Wit Studio, Production I.G (2013-2019), MAPPA (2020)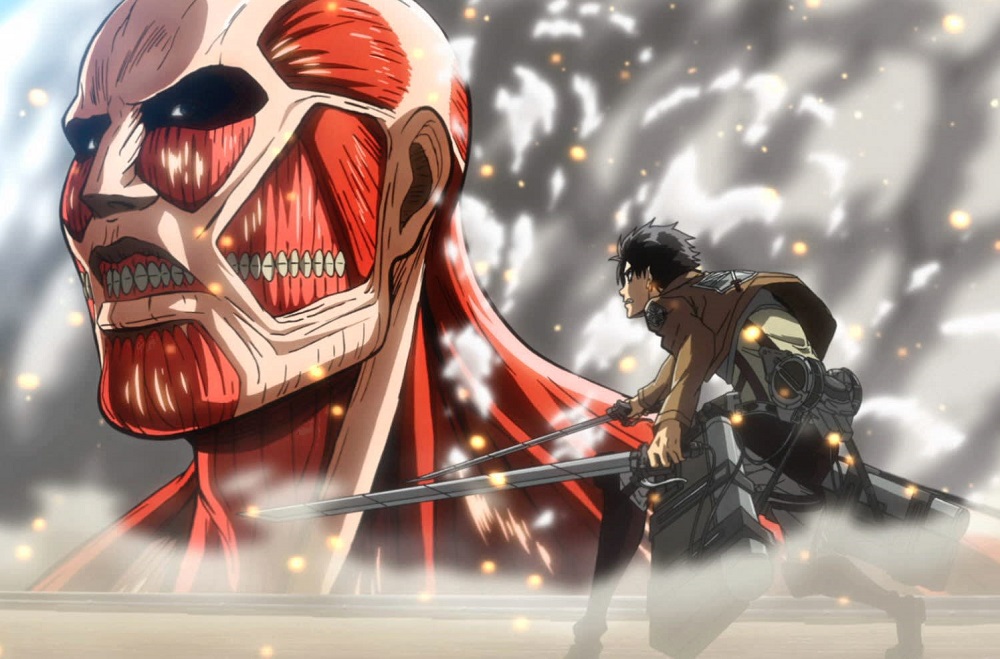 OKAY GUYS, yes, another anime; but probably my favourite series on this entire list. THIS is the show I could spend eternity talking/writing about.
Anyone that is close to me, knows how obsessed I am with this anime; the amount of times I've rewatched this series, and the amount of Tumblr blogs I've followed about SnK…. countless (I may need you to get help).
One of the most popular animes on the scene, this series has some amazing writing; Hajime Isayama, the writer of the manga, is the genius mastermind of a writer that I can only dream of becoming. He really thought of EVERYTHING (just… breathe). Again, this anime is really fun to watch even if you aren't a fan of piecing puzzles together, but it's even better when you start analysing every frame, line, scene, character dynamic; when you try and figure out the story without the story revealing itself it becomes even more mysterious. The biggest question being: "Where do the titans come from?"
Yes, sure, it's about huge humanoid people-eating beings; we all know… but what this show is REALLY about, is humanity and how the enemies we face aren't always the monsters, but those among us. Plus, there is a LOT of spinny, action scenes (here's to you Levi) and devoting of hearts… SASAGEYO!
Series that didn't make the cut, but are valid no less:
When writing this article I received some recommendations that weren't on the list: some of which I had never seen, some I thought weren't the kind of messed up I was looking for or there were other elements of the series that left me unsatisfied. They are:
Haven, Rick and Morty, You, Servant, Dexter, Banana Fish, Death Note, Mindhunter, The Haunting of Hill House, Chambers, American Horror Story, Hemlock Grove, Penny Dreadful, Sharp Objects, Tell Me a Story, True Detective, Marianne and Hannibal.
If there are any series (and anime) you think are worth seeing as a "wtf" series, or any that you think shouldn't be on this list, let me know in the comments! As always, we at GirlOnTheBus hope you guys stay safe and sane!
Thanks for reading! GirlOnTheBus is powered by a strong, sassy group of women with a love for writing and sharing stories. If you know of someone in your community doing amazing things for themselves or others, let us know! You can tag us in posts on social media with #girlonthebusblog or send us an email under the GOT SOMETHIN' TO SAY tab. So easy! We look forward to hearing about the talented and simply stellar individuals across the globe.